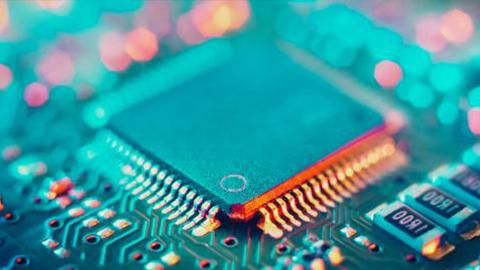 Program Goals: 
This Certificate Program in Central Massachusetts equips candidates working towards advanced manufacturing careers with essential training and skills. The courses are designed to cover fundamentals in advanced manufacturing and in a broad range of manufacturing areas specific to this area of discipline, including laser systems, electronics, optics, electro-optics, and fiber optics. Photonics involves the practical application of light, optics, and electronics, with advanced manufacturing applications in industries such as medical device manufacturing and precision manufacturing for aerospace and defense sectors. Graduates will develop the expertise to assemble, test, and diagnose modern laser and electro-optic systems, as well as the sensors and controls used in these systems, while adhering to safe working practices for advanced manufacturing.
What You Will Learn:
Upon completing this Photonics Technician & Advanced Manufacturing Training course work, graduates will be able to:
Understand the application of laser systems in photonics used as both an instrument and as part of a larger engineering system in manufacturing areas, including production, testing, maintenance, research, and development
Assemble, build, and test electronic, electro-optic, and optic-optic systems and the sensors and controls used in these systems, employing manufacturing skills gained throughout the course
Adhere to safe work practices and responsible use of lasers and electronics in photonics manufacturing environments
Employ an understanding of the application of optical systems, including the nature of light, geometrical and physical optics used in these systems
Demonstrate expertise in the application of fiber optics systems, including the manufacturing of fiber, fiber characteristics, and terminations and connecting of fibers, test, and measurement of fiber optic systems
Help identify and address issues in manufacturing applications, assisting with solutions assessments and diagnostics
Communicate technical information effectively
Organize and analyze collected research and data using spreadsheets or software
Collaborate as an effective team member to help address and solve technical problems in the electro-optic and laser systems
Organize collected data in a spreadsheet or software to conduct a thorough data analysis.
Effectively solve problems with research and team collaboration.

Source: US Bureau of Labor Statistics